This vegetable paella recipe is a wonderful change of pace for some, as the smokey and full-flavored dish helps to fill you up like a meal. It also works well as a side-dish, if you have a nice lean free-ranging meat dish you're searching for a nice accompaniment for.
I often feel as though rice dishes can fall flat and bring me back into the kitchen looking for a snack only a short time after finishing eating them. It's important to have plenty of flavors, textures as well as hearty ingredients to satisfy not only your appetite but your taste buds, as well. This vegetable paella recipe really hits the mark and is versatile enough to allow you to swap out any of the veggies so you can be sure to include your favorites.
One of my favorite components of this dish are the green peas, which you can swap out if you wish, but read this first and consider including them!
I love fresh picked peas and sometimes struggle to eat them after the summer season, as they overcook so quickly. I add frozen peas to this dish at the very end, after removing the paella from the heat, and they melt and warm into the paella but don't actually cook. This makes them taste nearly as fresh as if they weren't frozen at all.
Peas have an especially high amount of nutrients which make them important as an antioxidant, anti-inflammatory, they help to regulate blood sugar, they promote heart health and they can help to prevent some types of cancer.
"A recent study based in Mexico City has shown that daily consumption of green peas along with other legumes is associated with decreased risk of stomach cancer. In particular, decreased risk of stomach cancer in this study was associated with average daily intake of a polyphenol called coumestrol at a level of 2 milligrams or higher. Pulses (including green peas) were determined to be a key food contributor to coumestrol in this Mexico-based study. Since one cup of green peas contains at least 10 milligrams of coumestrol, green peas are very likely to provide some unique health benefits in this cancer-prevention area." The World's Healthiest Foods
With all of these health benefits, their fresh sweet flavor and the bright green color they bring to this dish, be sure to include peas!
Click here for a printable version of your recipe!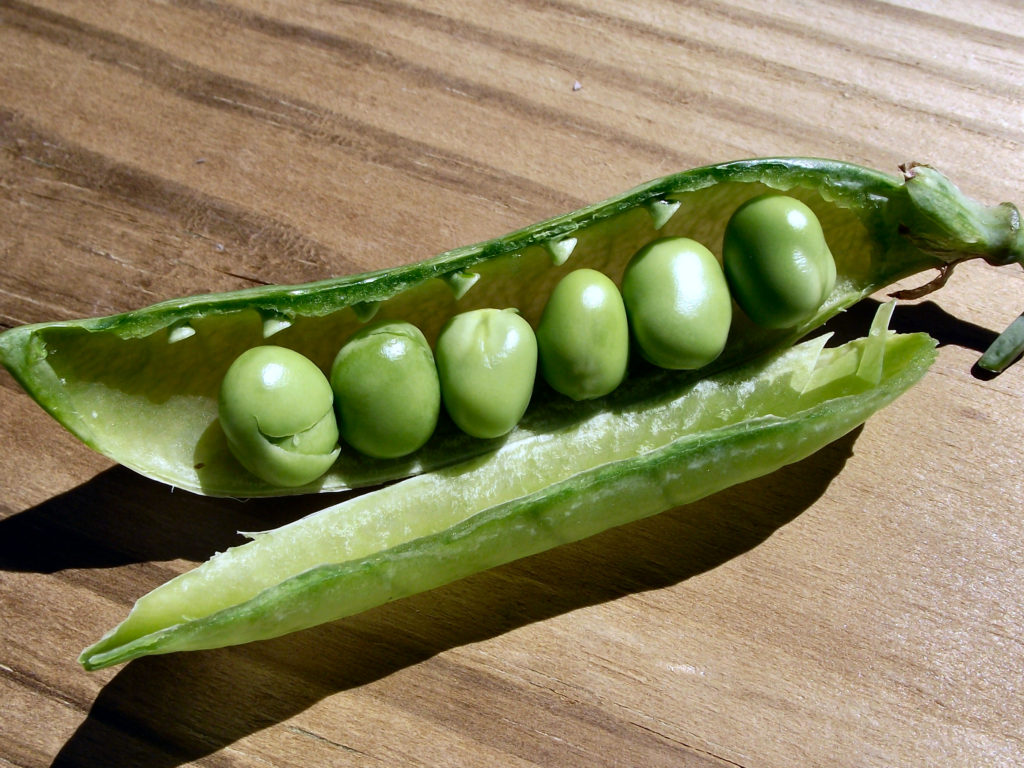 Vegetable Paella Recipe
Ingredients
1 Carrot
½ Onion
2 Cloves of garlic, minced
1 Small head of broccoli
1 Small bunch of parsley
1 Small red pepper
Handful of kale
2 Tsp smoked paprika
1 Good quality stock cube
1 Tbsp Tomato paste
2 Cups uncooked paella
1 Cup frozen small green peas
Method
Melt some butter or ghee into your pan on low/ medium heat and add in chopped onion, carrot, broccoli, the minced garlic and the chopped stalks only of your parsley (set aside the leaves to add at the end). Sauté gently for about 5 minutes, stirring occasionally.
Sprinkle in the smoked paprika and stir well.
Add the stock cube and tomato paste and mix well.
Add in the uncooked paella and sauté for a further few minutes to allow the paella to absorb the juices. Then add in hot water in a quantity stated on the paella package for cooking 2 cups.
Cover the pan and allow the paella to absorb all the water (usually about 10 minutes, but check your package instructions). Add in the kale toward the end of this cooking time.
Remove from heat and stir in your frozen peas and parsley leaves.
Enjoy!
Click here for a printable version of your recipe!
Source: Saving the Green
Related Articles
How to Boost Your Immune System
Beans with Smoky Semi-Sundried Tomatoes
Protein Packed Pasta Sauce Recipe for Stable Blood Sugar
Is Exercise Good or Bad for Your Immune System?