Even if you aren't vegan or vegetarian, you have likely heard of the health advantages of adding more plant-based foods into your diet. This healthy vegan chili recipe will make you forget there is no meat, with its abundant spices and hearty flavor.
Spicy food in general is known for helping your body fight infection, and chili peppers are actually both antibacterial and antifungal. Adding more chili and other spicy ingredients such as garlic, wasabi and horseradish can help to build your immune system and give pain relief from arthritis and help prevent diabetes, according to Livestrong.com.
If you have difficulty eating food that is very spicy, simply source mild chilis and even include a little of both in this healthy vegan chili.
Sweet potatoes also have their own health benefits, ranging from high antioxidant value and also vitamin A and vitamin C content. The World's Healthiest Foods recommends that sweet potatoes be eaten with some fat to increase your body's uptake of beta-carotene. Be sure to include the oil recommended in this recipe and use only pure, high heat oil (or substitute with grass fed butter if you are not vegan).
Click here to download printable recipe!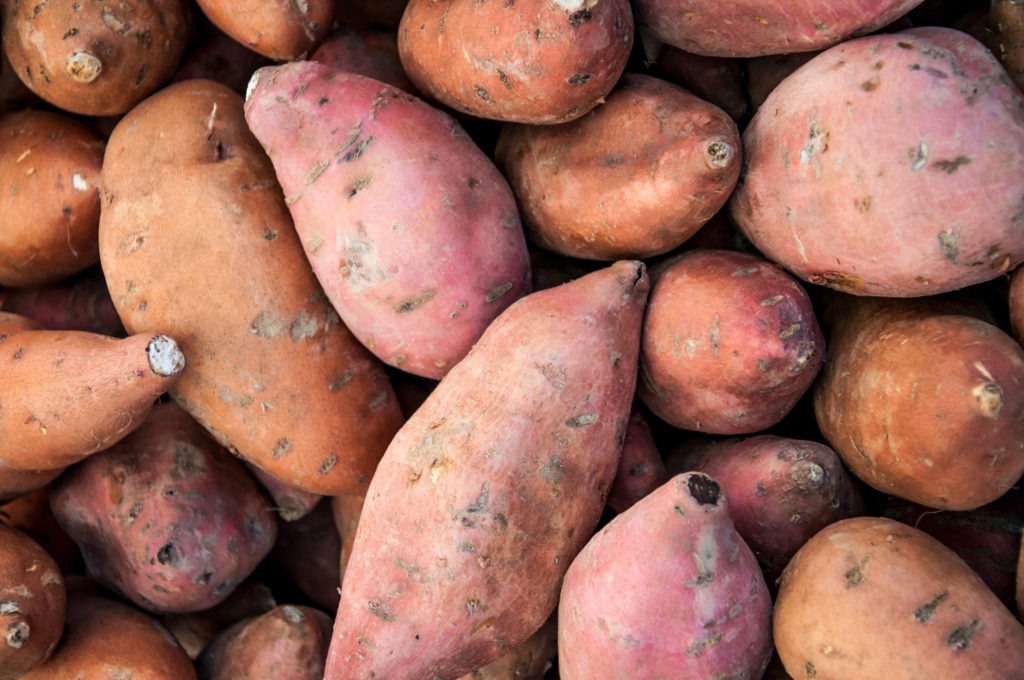 Healthy Vegan Chili
Ingredients
2 medium sweet potatoes
2 teaspoons ground cinnamon
1 tablespoon ground cumin
1 teaspoon smoked paprika
1 large onion, diced
1 bunch of fresh cilantro
1 fresh red chilli
2 red peppers
1 yellow pepper
1 can of cannellini beans (or other white bean)
1 ½ cups tomato passata (or crushed tomatoes)
½ cup vegetable stock (or water with stock cube)
Method
Chop the sweet potatoes and lay in a baking tray with a drizzle of high heat oil. Sprinkle with just a pinch of your measured out cinnamon, cumin and smoked paprika. Mix until all are coated and bake at 350F for about 40 minutes.
Separate the cilantro leaves from the stems and set aside the leaves for later. Chop the stems and add to an oiled pan along with onion, chili, peppers and the rest of the spices. Sauté gently for about 10 minutes on low heat.
Drain the beans and add to the mixture, along with the tomato passata and stock. Allow to simmer for 20 minutes.
To serve, stir in the sweet potatoes and finish with a handful of cilantro leaves.
Click here to download printable recipe!
Source: Saving the Green
Related Articles
How to Boost Your Immune System
Mexican Quinoa Bowl – Healthy Quinoa Recipe