This is the time of the year when we are still acclimating to colder weather. Our immune system can be stressed due to changes in the temperature. Let's look at how we can keep ourselves healthy during this time of the year.
We need to make some changes in our lifestyle and wellness routines to adjust to the colder weather. Here we have 5 tips to create a winter wellness plan for you.
5 Tips to Stay Happy and Healthy This Winter

Winter is upon us and this is the perfect time to strengthen your immune system and prepare for the long and cold winter. Here we have some essential health tips for you to boost your health so that you are better protected against diseases during the long cold winter.
1. Include More Plant-based Foods & Fish: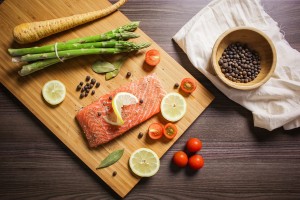 Winter diet plays an important role in your health. You can boost your health simply by switching to foods that are rich in vitamins, minerals and micronutrients. A plant-based diet provides you with most of the immune-boosting micronutrients you need for a healthy immune system. Also include oily fish for heart health and omega-3 fatty acids. Fish, such as salmon, will increase the level of vitamin D in your diet.
Slow-cooked soups and stews are perfect for warming you up as well as for your health. Add leafy green vegetables, nuts, berries and spices. Add garlic, ginger, pepper, cumin, oregano, and cinnamon whenever you can in your daily diet. Add yogurt for healthy gut bacteria.
2. Drink More Liquids:
Brew your favorite herbal tea, or apple cider. Drink plenty of liquids with vitamin C and antioxidants that keep you healthy and warm.
During the winter we are not as thirsty as often, compared to summer and so, we tend to drink fewer liquids. This can lead to a shortage of liquid and dehydration in our body. Drinking soups and juices helps to take care of your liquid and nutritional needs. 
3. Stay Physically Active:  
Don't let the cold winter slow you down. Make a list of winter activities you like and try to enjoy them as much as you can. Also, replace your outdoor activities with indoor expeditions. For example, take your kids to the museums or library, go out to a movie theater and enjoy a family night out.
Make a workout routine and stick to it. Join a gym or workout class if you find it useful. Regular exercise will help you circulate your blood and maintain good health. Also indulge in physical activities such as yoga, dancing, stretching and pilates.
4. Protect your Skin: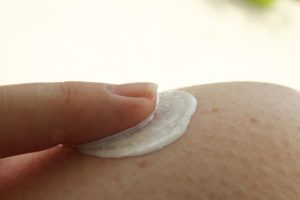 It's important to protect your skin against the sun's ultraviolet rays even in the winter. Apply natural, safe sunscreen on the body parts that are exposed if you go outside.  Apply a night cream when you go to bed and apply moisturizer after you shower. Apply lotion any time your skin feels dry or tight.
5. Socialize With Friends:
Winter has an emotional effect on us when the evenings are longer and colder. Winter months can be isolating for some people, and can leave them feeling lonely. Make an effort to get out of this boredom and try to socialize with friends.  Find fun activities and socialize as much as possible. A drink of wine with a friend can warm up your body as well as boost your mental health.
Keep in mind that neighbors, friends and family that live alone may feel more isolated this time of year. Drop in on them, give them a call or invite them for a walk. These small gestures by you could mean a lot to them.
Conclusion:
Winter is upon us. However, don't let the winter get you down. Add some healthy foods to your diet and also stay active through indoor and outdoor activities. Plan a fun-filled winter vacation with your friends and family so that you're active, healthy and happy.
To boost your immune system, a proper diet and a healthy lifestyle is necessary. However, as we grow older, we may need to supplement our immune system with bio-identical proteins, as our bodies no longer produce these essential proteins. Click Here to learn more about Bio-Pro Plus which helps fortify your immune system in a unique way that some see as the "missing link" in achieving a strong immune system.
Source: Alternative Health Concepts
Related Articles and Resources: