Pasta is one of those feel-good foods that perhaps you try not to eat very often, but when you do treat yourself, try this protein packed pasta sauce to off-set the high carb content. This recipe can also be an easy way to sneak some extra protein into a meal, past fussy children (or picky eaters of all sizes).
There are so many health benefits of eating lentils ranging from lowering cholesterol, increasing energy and improving digestive and heart health. They contain one of the highest levels of protein of all legumes and nuts and are also quick and easy to cook. They add a nutty, hearty flavor to any dish and are a really inexpensive, clean protein to buy.
A lesser-known benefit of this protein packed pasta sauce recipe is that it could help you achieve your weight-loss goals. Lentils are high in both soluble and insoluble fiber, helping you to feel full and improving digestion. This also helps to slow absorption of carbohydrates, making the pasta less likely to spike your blood sugar.
Cooked lentils can be added to salads, dips and stews but this recipe shows how they can easily be puréed and added to soups and sauces to thicken, while adding all of these health benefits.
Click here for printable recipe.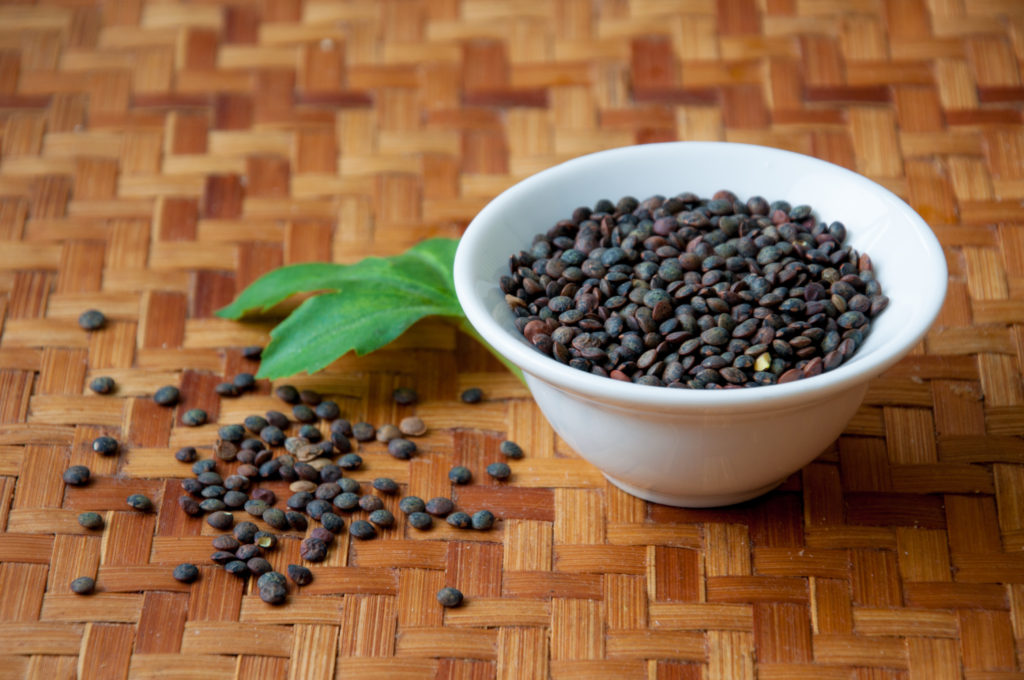 Protein Packed Pasta Sauce Recipe
Ingredients
1 Half Onion
2 Cloves Garlic
1 Cup Cooked Lentils
1 Stock Cube
1 Jar Tomato Passata or Jarred Tomatoes
2 Tsp Italian Spices
Sea Salt & Black Pepper
Method
Sauté your chopped onion in a little butter and when it becomes translucent, add the chopped cloves of garlic and stir continuously for another minute.
Meanwhile, cook the lentils in the recommended amount of water (usually 2 parts water to 1 part lentils) with a dissolved stock cube. Remove from the heat when they become soft.
Add the lentils to the garlic and onions, while stirring for a minute.
Pour in the tomato passata or jarred tomatoes, add the Italian spices and allow the mixture to simmer on low for several minutes. Add additional water, if necessary.
Using an immersion blender, or when cool you may use a food processor or blender, purée the mixture until smooth. Add salt and pepper to taste.
Click here for printable recipe.
Source: Saving the Green
Additional Resources
11 Herbs & Spices that Fight Cancer – Spice Up Your Food & Health
Is Exercise Good or Bad for Your Immune System
Healthy Oat Muffins
Get Rid of Stress – Natural Stress Relief Techniques