Recent research proposes that patients on proton pump inhibitors are more likely to die than those ingesting a different antacid or none at all.
Millions of people taking common indigestion and heartburn medications could be at an increased risk of fatality, research suggests.
These medications, known as proton pump inhibitors (PPIs), neutralize the acid in the stomach and are commonly prescribed in low doses. They are also widely available without prescription from pharmacies.
Researchers are now saying that the drugs can increase risk of death, both compared with taking another type of acid suppressant and not taking any at all.
An epidemiologist at the University of Washington and co-author of the study published in British Medical Journal Open, Ziyad Al-Aly, said,
"We saw a small excess risk of dying that could be attributed to the PPI drug, and the risk increased the longer they took them."
The study suggests, as evaluated by the research team, that those who take the drugs without having a need to could be most at risk. They urged people to check whether taking proton pump inhibitors was necessary for their own condition.
Other Proton Pump Inhibitor Use Warnings
Links to kidney disease, pneumonia and increased frequency of hip fractures have been raised in previous research of PPIs. They have also seen higher rates of infection with a superbug that can cause life-threatening sepsis particularly in elderly people in hospitals, C difficile.
The startling find in this latest study is that it is the first to indicate that PPIs can increase the chance of death. This recently published study examined the medical records of 3.5 million middle-aged Americans included in the US veterans healthcare system.
The study followed 350,000 patients in excess of five years and compared those prescribed proton pump inhibitors to another group given a different type of acid suppressant known as an H2 blocker. Other factors taken into account were the participants age, gender and conditions ranging from HIV to high blood pressure.
The findings show that the patients who took PPIs could face a 25% greater risk of death than those who took the H2 blocker.
"In patients on [H2 blocker] tablets, there were 3.3 deaths per 100 people over one year. In the PPI group, this figure was higher at 4.7 per 100 people per year", said Al-Aly.
The research also stated that the risk of death for those taking PPIs was 15% greater than those taking no PPIs, and 23% greater than for those taking no acid suppressants whatsoever.
Given that people who used PPIs, but had no gastrointestinal conditions, were seeing similar levels of higher risk, authors hypothesize that this might be driving the higher risk seen generally.
Mitigating Risk of Proton Pump Inhibitors
A gastroenterologist from Addenbrookes hospital in Cambridge who was not involved with the study, Gareth Corbett, warned about panicking patients. He indicated that in most cases, the risks of PPI are far outweighed by the benefits. Additionally, he said that the risk is still quite low for individuals, even though the percentage risk sounds high.
"PPIs are very effective medicines, proven to save lives and reduce the need for surgery in patients with bleeding gastric and duodenal ulcers and several other conditions", said Corbett.
Authors of the study said it was essential that PPIs are used only when needed and stopped when no longer necessary.
Corbett concurred that many people take PPIs when simple lifestyle adjustments would likely reduce their heartburn. Changes including losing weight and cutting back on alcohol, caffeine and spicy foods are helpful, Corbett said.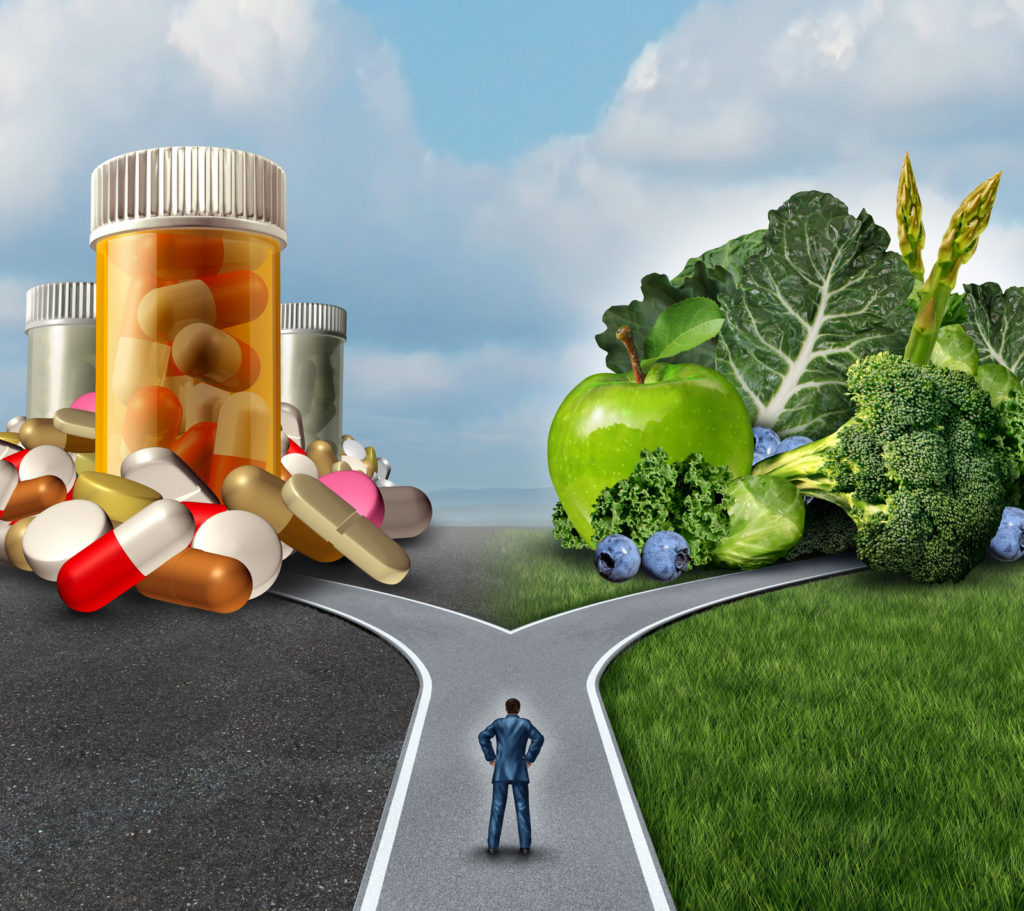 The authors made a point to say that the study was observational, meaning that it was unclear how the drugs would directly affect mortality and that it did not show that PPIs were the cause of the increased risk of death. They noted the medications could affect parts within cells, known as lysosomes, that assist in breaking down waste material, or shortening protective areas at the end of chromosomes, known as telomeres.
"People on PPIs should check with their doctor," said Al-Aly, "to find whether the drugs were still needed." He also added, "In some cases we expect that PPIs can be safely stopped, particularly in patients who have been taking them for a long time."
Related Articles
Be Positive – 5 Ways Pessimism Can Destroy Your Life
Coming up with a Diet Plant that is Right for You
4 Reasons You Should Give Holistic Medicine a Try