Cancer can create quite a bit of stress and anxiety on top of the physical issues it brings. For many survivors living with cancer, it's hard to find a way to relax when there are seemingly so many things to take care of. You may be worried about planning for your family's future or making sure your finances are in order after dealing with mounting medical bills. It's not always easy to take a moment to yourself and get rid of your stress, but it's important for your health to do so.
Fortunately, there are several simple ways you can practice self-care for stress and anxiety. There's no one right way to do it — nothing works for everyone the same way — so it's important to try a few things to see what works for you. Some people enjoy daily exercise because it helps boost their energy and stamina, while others prefer quiet time to meditate and focus on the present. These things can actually be merged by practicing yoga, which is a great workout that allows you to stay mindful for the duration.
Keep reading for more tips on how to stay centered and relaxed even during times of high stress.
Spend Time with Your Loved Ones
It can feel like there's never enough time to spend with the people you love most, so make it a point to carve moments from your schedule to sit down and enjoy each other's company. Organize a nice dinner for everyone, or have a movie night and snuggle with your children on the couch. Whatever makes you feel the most relaxed and happy, try to do it at least once a week.
Address Your Mental Health For Easier Living With Cancer 
People who are living with cancer often have to deal with the emotional and psychological effects of the disease as well as the physical; in fact, one in three cancer patients battles a mental health disorder at some point after their diagnosis. Cancer can cause crippling anxiety, fear, anger, and depression that lasts after the individual has gone into remission. Even if you don't feel those emotions, it's important to talk to a therapist or support group who can help you manage your mental health.
Take Care of Your Body
Because the effects of cancer are harsh on the human body, it's imperative that you treat yourself well. This means getting th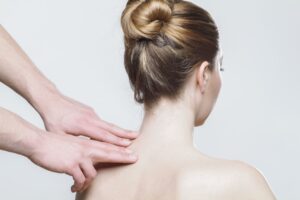 e daily exercise of some form, staying hydrated, and eating nourishing foods that will help give you energy. Many individuals who are fighting and living with cancer feel a huge loss of energy, especially during a treatment like chemotherapy, but there are some workouts that can help you gain some of that back.
Talk to your doctor about the best exercises for your needs and look for low-impact workouts such as swimming or yoga. Also, speak with your doctors about possibly getting a nutritionist to develop a healthy eating plan for you. Fortunately, seniors who are enrolled in a Medicare Advantage plan may have the cost of a professional nutritionist covered, so it's important to take a look at your policy to see if you qualify.
Take Your Supplements

Taking supplements not only helps with your recovery but can make you feel more empowered by being an active part of your treatment. Staying on top of your body's needs, which are greater during treatment and recovery, can also give you better stamina and mental clarity.
Be sure you're taking enough vitamin and mineral supplements, taking special care to include Vitamins C, D, E, B6 as well as folic acid, iron, selenium and zinc. Introducing plenty of foods with natural immune system boosting qualities such as garlic, ginger and turmeric is also an easy way to help boost your body's natural ability to heal itself and keep your mood high.
BioPro-Plus is also an essential addition to cancer care, as it replaces immune proteins once produced in the body before the age of around 40. Many cancer treatments damage your immune system and taking these Thymic Proteins can help to rebuild it, not only to avoid picking up other bugs, but also to keep it strong to help avoid relapse.
Stay Active with Your Care
Because cancer can come with so many things to think about where your care is concerned, it's important to stay on top of doctor's visits, medication, and treatment. Bring a notebook with you to doctor visits so you can write down important things you don't want to forget; keep it with you on a daily basis so you can jot down questions for the next visit. Ask a spouse or close friend to accompany you so they can take some of the burdens of responsibility off your shoulders to improve your living with cancer.
Reducing stress and anxiety can make a huge difference in the life of a cancer survivor. It can help you feel more in control, boost your energy and confidence, and keep you feeling physically healthy throughout a very trying treatment process. Talk to your doctor before starting any new workout regime to ensure it's safe.
Related Articles: