Each one of us can easily improve our health, no matter what physical condition we may be in. All it takes is a little bit of inspiration, aspiration and perspiration.
You can improve your health right now, without any expensive gadgets, surgery or a "magic pill." Improving your health doesn't always mean making huge leaps in your lifestyle. If you can make a few small changes to adopt good habits, avoid bad habits and lead a healthy lifestyle right now, you can make a big difference in your life in the long run.  Here we will show you how you can make these little changes to your lifestyle to make a big difference to your health.
Improve Health in 5 Easy Steps:
Here are 5 small steps that you can easily incorporate into your lifestyle and start enjoying a healthier life. They will boost your immune system, reduce stress and improve your overall health. You will only need to spare a few extra minutes per day. Because they are easy to follow and accommodate into your lifestyle, you are more likely to follow them as part of your long term fitness goals, for a long fulfilling life.
1. Regular & Routine Sound Sleep: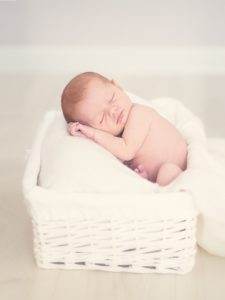 We don't always realize the importance of sleep to our health and well being. Sleep affects us both physically and mentally. Make regular sound sleep a top priority for your health. Just remember that losing sleep for work will only make you more inefficient!
Recently, Shape Magazine published an article called Why Sleep Is the No. 1 Most Important Thing for a Better Body. They said the simplest way to improve your health is to eat less and move more, but then, it's not always that simple.  Between our work, life responsibilities, and workout routines, we often forget to get enough sleep.  
"According to the Centers for Disease Control and Prevention, more than 35 percent of people are sleep deprived. And when you consider that the statistic for obesity is nearly identical, it's easy to connect the dots and discover that the connection is not a coincidence." – Shape
2. Regular Exercise:
Just like sleep, regular exercise is also very important. Regular workout routines not only make you physically fit, but there are also mental benefits. They help you release stress and boost you immune system so that you can fight disease more easily. Set aside at least 30 minutes of your day to devote to a workout routine. It could be as simple as walking around the block or in the park or a session at your local gym. However, you need to be consistent and regular in your approach. Plan your workout, and increase your time and intensity gradually. Get a professional trainer if necessary.
3. Find Fitness Friends:  
Friends make your life a lot easier, especially if they are into health and fitness as well. Friends also help you unwind and release stress and help you boost your immune system. Find friends who are as enthusiastic about physical fitness as you are.  It will help you to stay motivated, and also help you share your experiences. A gym session or workout session is also more enjoyable when done in groups; they kill several birds with one stone.
4. Control Your Cravings for Junk Foods:
Do you crave sweets, ice-cream or chocolate when you are stressed or depressed? Many people crave food during mood swings or when an emotional crisis occurs. Food often gives them a sense of consolation for stress and depression.  It gives them satisfaction and a sense of reward when everything else around them seems to collapse.  However, it's important that you eat the right kind of foods even when you're under a lot of stress. Control your emotional eating habits, regulate urges and avoid indulging in junk foods or beverages too much. Also, it's important that you avoid over-consumption of alcohol, even though an occasional friendly glass of wine may be healthy!
5. Add Health to your Diet:
Again, last but not least, diet plays a very important role in your health and fitness. You can add foods that are therapeutic. Foods give you energy, build your body and also fight diseases. So, add foods that help you lose weight, boost your immune system and even help you fight cancer, to your diet.  Most importantly, you should know exactly how much and what you should eat for optimal health.
Conclusion:
No matters what physical condition you may be in right now, you can always improve your health. You don't always need to make radical changes to your diet or lifestyle; it can be achieved through making a few small changes. So, make a few changes in your lifestyle and start enjoying a happier, healthier life.
P.S: If you are over the age of 40, a healthy lifestyle and diet many not be enough to keep your immune system and health in optimal condition. Check out BioPro-Plus, a natural immune boosting supplement with bio-identical proteins to those that your own body produces, which regulate your immune system's ability to identify disease.
*Click Here to Join our live webinar and ask your health questions live!  
Source: Alternative Health Concepts
Related Articles and Resources: