Whatever meal habits you have, you need a healthy snack that actually gives you energy to attack the day ahead. Today we want to share with you a recipe for a protein-packed, bite-sized snack that I even look forward to as a treat! There is a touch of sweetness which can make this recipe ideal as a dessert, replacing much more unhealthy alternatives.
I'm not great at measuring ingredients when I cook and this is one such recipe where precise quantities aren't essential. I use whatever I have on hand and try adding new ingredients all the time. I have ended up with a few core ingredients: almonds, dates, lemons, coconut oil and chia seeds. I add these every time I make this recipe but you could also add hemp seeds, cacao powder or nibs, pumpkin seeds, walnuts, cashews… the list goes on. The main thing to focus on is adding enough high protein nuts and seeds to balance the bit of sweetness in the dates and keep blood sugar levels even.
There are several benefits to eating a high protein snack, including providing a real energy burst rather than a short-term sugar fix, supporting your weight management by helping you feel full, helping to improve your mood, helping to improve brain function and concentration, supporting your immune system … and many more.
In addition to all the great nourishment you GAIN from eating these energy bursts, there are also a lot of things you AVOID by eating them! Just think of the most readily available and common snacks: doughnuts, candy bars, fast food, snack cakes… By eating a snack that satisfies your sweet tooth and gives you a real energy boost keeps you from reaching for these really unhealthy snacks. This strategy should be part of every healthy eating practice and can hugely help with weight loss.
Click here for a printable version of this recipe!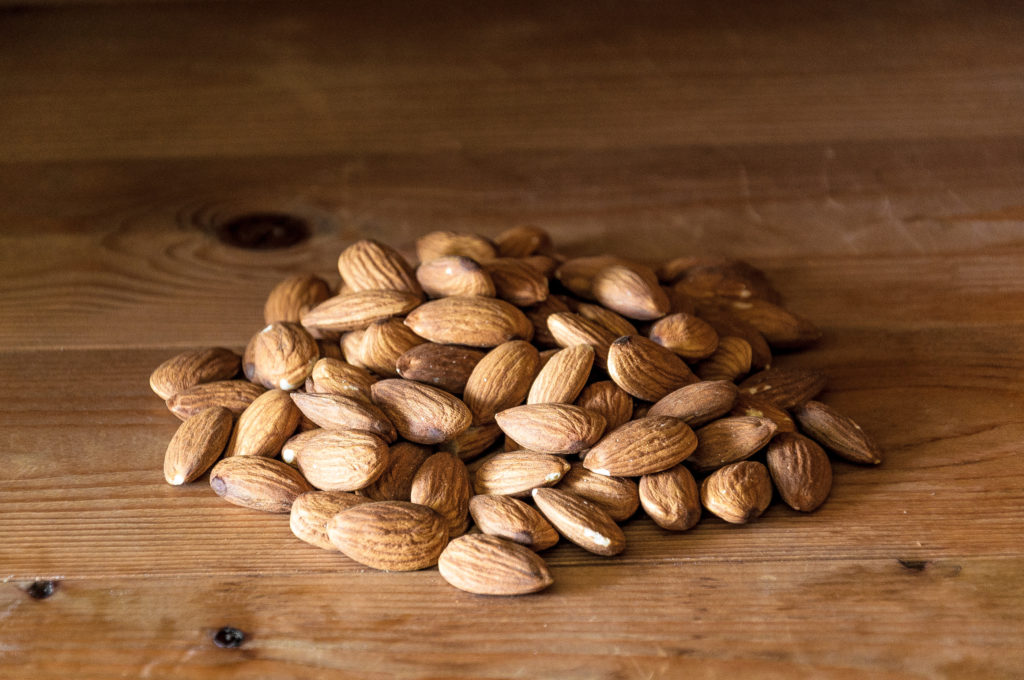 Ingredients
Zest and juice of 2 organic, unwaxed lemons
1 bag of dates
2 X the amount of almonds, as dates
2 tbs coconut oil, gently melted
½ cup gluten free oats
½ cup chia seeds
½ cup sunflower seeds
½ cup shredded coconut
Any other seed or nut you have in your cupboard!
Method
Wash your lemons well, grate their zest and squeeze the juice.
In a small pot, gently melt the coconut oil and add the oats. If you need to add some more water to help make them moist, add a few teaspoons.
In a food processor, ground your almonds. Then add dates and ground together until they begin to look sticky. Remove this mixture to a mixing bowl.
Add in the oat mixture, other ingredients, zest and juice and mix well. The mixture should stick together well, but if it doesn't, feel free to add more coconut oil or lemon juice. If you have added a lot of additional seeds and ingredients, you may need to up your date quantity to allow the mixture to bind together.
Squeeze the mixture in your hand and roll into a ball. Refrigerate to let them set.
I have never seen them last in my house long enough to see when they lose their freshness, but know that I have been able to make large batches that keep for weeks in the fridge. They are also able to withstand being out of the fridge for many hours, making them easy to bring with you anywhere.
Click here for a printable version of this recipe!
We hope you enjoy this recipe and come back again next week!