Many of us are trying to reduce and even eliminate grains from our diets, but if you're looking for a healthy way to have some filling comfort food, it's important to use the right recipe. Our Healthy Oat Muffins have no added sugar and will boost your immune system!
Of all the grains, oats boast some great health benefits, that if eaten in moderation, can be a good addition to a healthy diet.
Some of those health benefits are reducing LDL cholesterol (bad cholesterol), providing trace minerals such as Manganese and Phosphorus, containing more plant-based protein than almost all grains and increasing immunity with naturally occurring polysaccharides which activate immune responses.
Best of all, oats don't spike your blood sugar. Once you use unsweetened and unflavored oats that are minimally processed, they have a low glycemic score compared to most grains. They can even help improve digestion by providing much-needed fiber.
So, how good does a snack of an oat muffin that is actually health sound?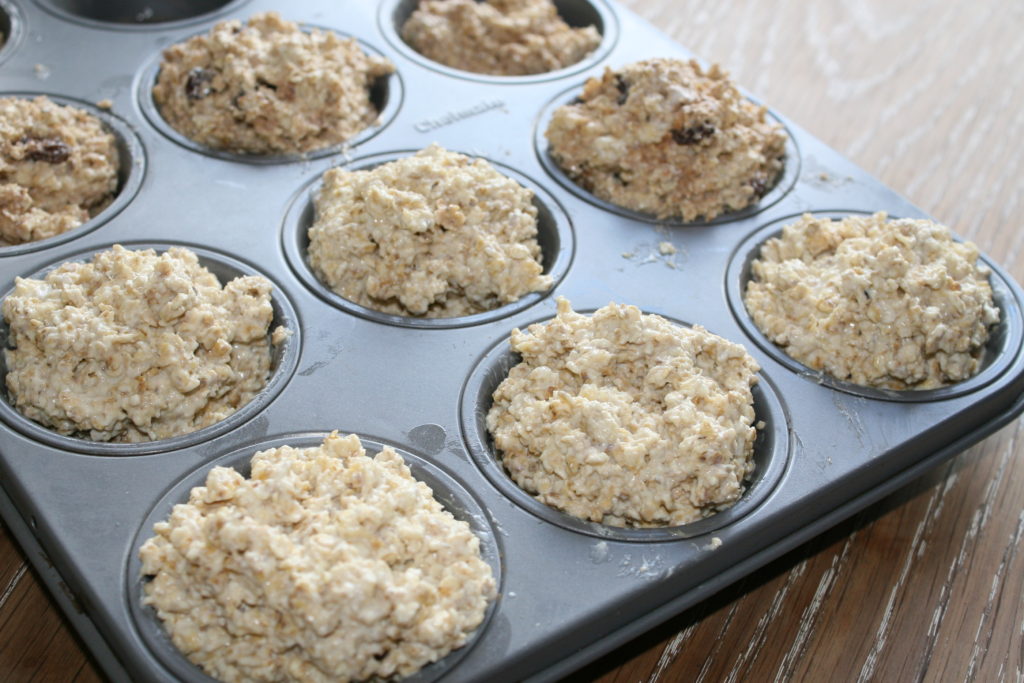 Here you go….
Click here for printable version of this recipe
Ingredients
1 tub of natural, full-fat, unsweetened yogurt
2 of the yogurt tubs full of roll oats (whatever container of yogurt you used, just use the tub to measure oats)
1 tsp baking soda
2 tbs milk
1 egg
1 pinch sea salt (optional)
Dried fruit, nuts and seeds (optional)
Method
Mix natural yogurt, egg and milk in a bowl and set aside.
Next, mix the oats, baking soda, salt and any dried fruit, seeds or nuts you're using.
Add the dry ingredients to the wet ingredients, using care while stirring. Scoop from the bottom up and drop the mixture, bringing air into it, rather than vigorously stirring around.
Drop the mixed batter into greased or lined muffin tin or bread pan without pressing or smoothing.
Sprinkle seeds or nuts on top.
Bake: Muffins – 40 minutes at 180, Bread – 1 hour at 180
Recipe options
Easily make this recipe gluten free, by using certified gluten free oats and baking soda. Although oats are gluten free by nature, they are often processed alongside wheat and other gluten-containing grains.
You can also turn your simple oat muffin into a dessert by adding 2 tsp of cinnamon or other spices and some raisins.
Adding nuts and seeds can help to further reduce any blood sugar sensitivities, by increasing the amount of protein.
Click here for printable version of recipe!
Source: Saving the Green