As the temperature drops, you'll need to make some changes in your lifestyle to stay healthy. Here are 5 health tips for fall to help you stay strong and healthy.
Fall is back again with colors and falling leaves all around us. As the days get shorter and the temperature drops, it's the perfect time of the year to practice a few of the healthy habits that improve your immune system. It's also the best time to enjoy fresh and healthy seasonal produce, and spend some quality time with friends and family. Here we have 5 health tips for a healthy fall.
1. Make Beans a part of your Healthy Diet:  
Beans are one of the nutrition rich superfoods that are also full of flavor and texture. They contain iron, fiber, protein, folic acid and potassium, necessary for a strong immune system. They are also easy to include in any of your favorite dishes like chili, casseroles and soups. Also, add beans to your salads.
Diet experts at WebMD recommend that you eat at least three cups of beans per week during the fall and winter seasons.  
2. Think Pumpkins: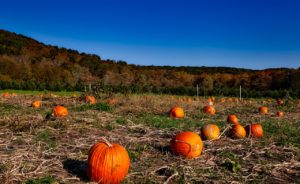 Pumpkins are my all-time favorite fall food. They're rich in Vitamin C and A. You can make a wide range of delicious dishes with pumpkins and enjoy with your family. I'm sure your kids will love some pumpkin pie after dinner. Pumpkin seeds are also great for lowering your blood cholesterol.
3. Relax with Friends & Family:
Fall can be a great time for a family reunion, after summer vacation. Relaxing with your friends will defuse your stress. Try to contact your old friends that you haven't seen for a while and grab a drink of wine; it will keep you warm and also improve your mood and heart health.
4. Get a Physical Checkup:
Give your health a boost this fall. Get a complete physical checkup before the winter gets here. It will help you to assess your health risks, such as your heart condition, blood pressure or any other diseases. This will also help you decide the best diet, supplement and exercise plan for the fall and winter months.
5. Head Outside: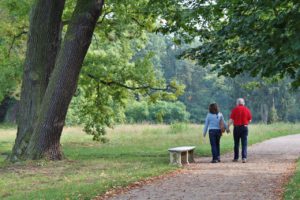 During the fall season, we tend to stay indoors more often. This can be hazardous for your health.  However, it's the perfect time of the year to enjoy the outdoors in the moderate temperature. Ditch Facebook, and step outside to enjoy some fall colors. You can also take part in some of the fun and unusual fitness activities like balloon dancing or tai-chi to break out of the workout rut.
Hope these tips will help you to stay healthy as well as make the most out of the fall season. It's the time of the year to make a few changes in your lifestyle, become health conscious and boost your health before the winter gets here.
P.S: If you liked this article and found some value in it, please put your comments below. Click here to join our live webinar for more health tips.
Related Articles and Resources: