Hello everyone. Welcome to another issue of our top 5 alternative health sites of the week. We are going to countdown top 5 Ayurveda sites based on Alexa ranking.
In our last issue, we did a countdown on top 5 Acupuncture sites based on Alexa ranking. If you haven't read that issue, you should definitely check it out. (Top 5 Alternative Health Sites of the Week Issue # 26). Below we have our top 5 countdown for the week:
Top Five Ayurveda Sites Based on Alexa Ranking!
Ayurveda is a complete natural healing system that was developed over 5,000 years ago in India. The word Ayurveda is derived from two words, Ayus, meaning life and Veda meaning knowledge. Now that you have a brief introduction of Ayurveda, let's get started with our countdown.
Site # 5:  Indus Valley Ayurvedic Centre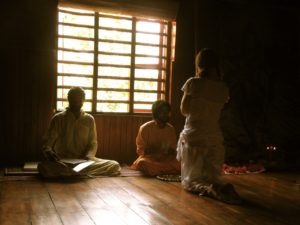 We start our countdown with the very birth-place of Ayurveda; from India. The Indus Valley Ayurvedic Center was founded by Dr. Krishna, about six decades ago. Dr. Krishna grew up in a village which did not have any medical facilities. The nearest doctor was about 12 miles away from his village, and the communication in India wasn't the best back then. His mother's physical conditions had motivated him to become a doctor himself.
Blogs we like from Indus Valley Ayurvedic Centre
Site # 4: American Institute of Vedic Studies 
American Institute of Vedic Studies is a web-based learning center for students worldwide, offering a broad range of courses. Their focus is on Ayurveda, Yoga-Vedanta, Vedic astrology and their interconnections. Their vast resource center is sure to benefit any student or individual trying to learn these ancient secrets.
Blogs we like from American Institute of Vedic Studies
Site # 3: The Ayurvedic Institute
The Ayurvedic Institute is a non-profit organization. It's an Ayurvedic school, established in 1984. The main purpose of this school is to teach the principles and practices of the ancient science of life. This institute also encourages its students and individuals to integrate the Ayurvedic lifestyle into their own clinical practices and daily lives.
Blogs we like from The Ayurvedic Institute
Site # 2: Jiva.com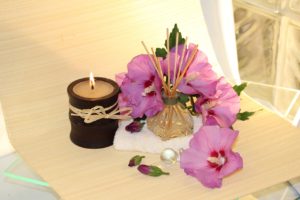 Jiva.com is a comprehensive Ayurveda site. This site will truly allow you to learn about Ayurveda, its basics, diseases it aids, symptoms and treatment options. It covers an A – Z listing of diseases and treatments. It also has patient guide, courses, consultants and doctors available online.
Articles we like form Jiva.com
Site # 1: Ayurveda for You
The winner of our countdown this week is Ayurveda for You. This site was established in the year 2000, and the main aim of this site was to promote Ayurveda all around the world. This site helps a large number of clients with its knowledge base, online consultation, eBooks, and online courses on basic Ayurveda, herbology, and Ayurvedic nutrition.
Blogs we like from Ayurveda for You
So, that was our selection of top 5 alternative health sites in the Ayurveda category. Hope you enjoyed reading them. Make sure you visit these sites, you'll surely benefit from them, by learning about the ancient secrets and even incorporating them into your own lifestyle.
We'll be back with 5 more sites next week, so please check back; until then, stay well and stay healthy.
P.S: Join us on our weekly webinars where you may ask any health questions you have. Click here to see our next scheduled webinar.  
Related articles and Resources: