Hello and welcome back to our Top 5 Alternative Health Sites of the Week. We are continuing with our Top 50 Alternative Health Sites countdown, based on Alexa Ranking. and this week we have site # 10 to site # 6.  
Site # 10: ABC Homeopathy
ABC Homeopathy  started their journey back in August 2001, as a personal remedy-finder project. At the conception, the site was not commercial, and it did not have a store. As the site grew in popularity, the owners of the site added more resources to it to make it profitable. This site has a huge database of homeopathic remedies and medicine shop on the site.
Blogs we like from ABC Homeopathy
Site # 9: Mindful – Taking Time for What Matters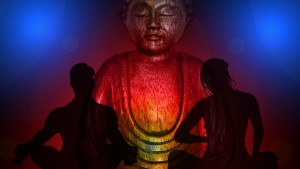 Mindful is a site, as the owners of the site describe it, where people can visit for insight, information and inspiration. It's the "voice of the emerging mindfulness community." This site also has a bi-weekly paper based magazine and a live video conference platform called MindfulDirect. They collaborate with individuals or communities who are willing to learn as well as leaders who wish to bring mindfulness into mainstream.
Blogs we like from Mindful
Site # 8: Earth Clinic – Holistic Health and Alternative Medicin
e
Earth Clinic is founded by Deirdre Layne, a widely respected natural remedies and healthcare expert, specializing in Energy Medicine. She founded this site back in 1999 to support natural healing practices. 
People used to post and share home remedies like health benefits of spices and apple cider vinegar, on this site. Today, Deirdre shares a wide variety of natural remedies on the site, including information on pet care and children home remedies.
Blogs we like from Earth Clinic
Site # 7: American College of Healthcare Sciences 
American College of Healthcare Sciences was founded in 1978 in New Zealand. They launched their USA campus in 1989. They were one of the first schools in the United States to offer online classes on holistic health education with several programs of graduate, undergraduate diplomas and certificate programs.
Blogs we like from American College of Healthcare Sciences 
Site # 6: About.com Complementary and Alternative Medicine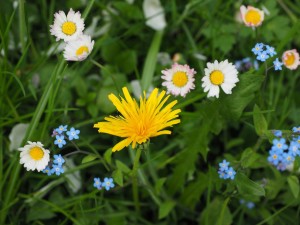 About.com's complementary and alternative medicine site is at the # 6 spot on our countdown. About.com is a well known internet based knowledge base that publishes articles, videos and resources form experts around the world.
Their alternative medicine site is a collection of a huge knowledge base and resources that focus on various aspects of alternative health. It covers articles on diet, food, lifestyle, various health conditions, family related issues, and much more.
Articles we like from About.com
We are just 5 sites away from our #1 alternative health site. Hope you enjoyed our selection of top 5 alternative health sites of the week. Please visit these sites listed here and you will be able to benefit from their resources.
We will be back with our final top 5 sites next week, so check back to find out which site is ranked at #1 on our top 50 alternative health site countdown. Until next time, stay well and stay healthy.
P.S: Got a health question? Join us on our weekly webinars where you may ask any health questions you have. Click here to see our next scheduled webinar.  
Source: Alternative Health Concepts
Related Articles and Resources: