Hello, it's good to be back with another set of alternative health sites for the week!
This week, we have a really great set of alternative health sites that give you knowledge about alternative methods of treatments, such as yoga, ayurveda, meditation, nutrition, and much more. We hope that you will find this week's issue just as useful as our Top 5 Alternative Health sites of the Week Issue #6.
So, here we are, the 5 alternative health blogs of the week!
1. Daily Cup of Yoga
One of the great things about Daily Cup of Yoga is that you can find a wide range of resources about yoga in one place. You'll find books, videos, blogs, tips on running and meditation. It even has a yoga market, where you can buy essential oils and download yoga apps, all on one site.
Blogs we like from Daily Cup of Yoga
2. The Numen Blog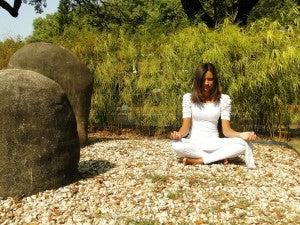 The author of The Numen Blog is a writer, anthropologist (PhD, Harvard 1995) and a mother living in central Vermont. The Numen blog is an educational resource featuring interviews on healing, whole plant medicines and guides on using herbs for health and wellness.
It's an excellent place for a wide variety of health tips, natural healing methods, herbal remedies, and for finding plenty of beautiful pictures, as well!   
Blogs we like from The Numen Blog
3. Healthy Homeopathy
Healthy Homeopathy is a site run by two board certified homeopathic physicians, Dr. Robert Ullman and Dr. Judyth Rauschenberg-Ullman. They have been helping patients "to reach a place of balance and transformation" for over 30 years.
This blog is loaded with information, news, homeopathy and naturopathy blogs and many other resources to help you to learn about homeopathy and natural health. They also have books, eBooks, and apps for download on their online store.  
Blogs we like from Healthy Homeopathy
4. Without Limits
Without Limits is a Melbourne based osteopathy, massage and naturopathy clinic that would especially appeal to athletes. Their slogan is, "Facilitating wellness through knowledge, empowering people to be without limits". It's a very attractive site, and could be a good facility for alternative treatment for Melbourne dwellers. This site is loaded with blogs about health and fitness, exercise routines, health boosting programs, diets, and alternative treatment methods.
Blogs we like from Without Limits
5. Natural Holistic Health Blog
Quite frankly, this site promotes products and companies which pay a commission for referring customers. However, Natural Holistic Health  gives you blogs and reviews on some of the most popular products for natural holistic health in the market. This site claims that the companies promoted on their site are reputed, offer a solid money back guarantee, reasonably priced, and make no false claims. They are also safe to use without any side effects. Read more about who they promote.
This site is packed with articles, tips, blogs and advice from experts in several blog categories such DIY beauty, health and nutrition, superfoods, and "benefits of" type of blogs.  
Blogs we like from Natural Holistic Health Blog
Again, if you are over 40 or concerned about your health, we have an excellent product, which is all natural, and it boosts your immune system naturally –  BioPro-Plus is 100% natural. It will give you the boost you need, and cannot be found in a healthy diet.  Read more about this immune system booster.
Source: Alternative Health Concepts
Related articles and Resources: