Hello all, we are back again! Hope you'll enjoy this week's issue, just as you did last week. We are back with another set of alternative health sites of the week. 
Every week we bring forward five sites as a digest to increase awareness of alternative medicine for our readers, just like our previous Top 5 Alternative Health Sites of the Week Issue #5. 
Once again this week, we have compiled five ancient methods like yoga, ayurveda, and meditation which are useful tools for boosting your immune system and overall health, and they are as relevant today as they were in ancient times.
We also have some nutrition inspiration, which should be especially useful with the holidays coming up.
So, here are the top 5 alternative health blogs of the week that will give you some valuable tips!
1. Barbara Mendez Alternative Health & Nutrition
Barbara Mendez Nutrition is an integrative nutritionist and registered pharmacist. She specializes in functional nutrition, emotional eating habits, and the science of how food, medicine, and supplements affect happiness and well-being. 
Barbara is passionate about helping you achieve a healthy, nourished body.
Blogs we like from Barbara Mendez Nutrition
2. Revitalise Your Health – Natural Health & Beauty Blog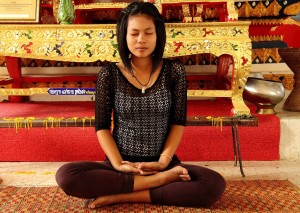 Revitalise Your Health was set up in January 2008 as an outlet for natural health enthusiasts to discover new natural strategies to lead a fuller, healthier and happier life and to interact with others who are passionate about naturally improving their health. This site has a number of talented authors who all have vast and in-depth knowledge and experience of natural health treatments.
Blogs we like from Revitalise Your Health
3. A Journey into Herbal & Natural Healing
The owner of A Journey into Herbal & Natural Healing, Tania, is an herbalist, Reiki master, practitioner and teacher. Her blog leads you into herbal healing with her knowledge, shared materials, books, blogs and products.
Blogs we like from A Journey into Herbal & Natural Healing
4.
A Much Better Way
If you are looking for information on nutrition, fitness, non-toxic living, natural remedies and news about Eastern as well as Western medicines, A Much Better Way is just what you need. This site is packed with information that will surely inspire you and your children to be healthy and fit, naturally.
Blogs we like from A Much Better Way
5.  Kitchen Table Medicine
Dr. Nicole Sundene, a Naturopathic Physician at Fountain Hills Naturopathic Medicine, Arizona founded the website Kitchen Table Medicine. The focus of this site is to emphasize that the foods you eat can have a profound effect on your health and wellbeing.
This site helps you with health and fitness tips, lifestyle tips, preventive medicine, stress relief techniques, exercise tips, and much more.
Blogs we like from Kitchen Table Medicine
So, there you have it, our top five sites of this week for alternative health. Hope you will benefit from them.
Don't forget how important supplementation is for all of us, to maintain optimal health. We just can't get all we need from food and healthy lifestyle alone. Be sure to take a daily real-food multivitamin, omega-3 supplement and an immune system support supplement.
Particularly, when it comes to immune system health, thymus protein supplements are a must. Around the age 40, the Thymus Gland stops production of essential proteins for immune system health and these proteins are only replaceable by an immune system supplement.
BioPro-Plus is 100% natural, will give you the boost that you need, and cannot be found in a health diet.  Read more about this immune system booster.
Source: Alternative Health Concepts
Related articles and resources: