We, at Alternative Health Concepts, are dedicated to giving you the best information about alternative treatment options and will be bringing you some of the top sites each week.
Hello everyone! Hope you enjoyed our top 5 alternative health sites from last week. This week, we bring you 5 more sites that have great information regarding alternative health medicines and techniques.
Remember, maintaining a healthy lifestyle, diet and dealing properly with stress are always important for protecting and fortifying your immune system.
These are a collection of alternative treatment methods like herbal medicine, yoga, meditation, Ayurveda, and treating diseases with food. Some of the methods described below are traditional, ancient and popular in the Eastern cultures, which are also widely accepted by modern medical practitioners today.
So, let's look at this week's top 5 Alternative Health Sites!
1. Alternative Medicine Zone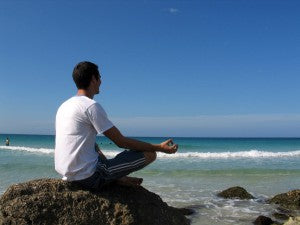 At the Alternative Medicine Zone you'll find recent and relevant information on alternative health. This site describes many different alternative health options, such as art therapy, massage therapy, and hydrotherapy, for treating various complex diseases, from heart diseases to allergies.
Blogs we like from Alternative Medicine Zone
2. Stepping Stone Acupuncture & Wellness
Stepping Stone Acupuncture & Wellness takes a holistic approach toward treating a number of physical conditions with treatments like acupuncture, treatment with food and traditional Chinese Medicines. They are based in Wellesley, Massachusetts, and their blogs are packed with information that would benefit any reader.
Blogs we like from Stepping Stone Acupuncture & Wellness
3. Authentic Self Wellness
The owner of Authentic Self Wellness, Margaux J Rathbun, B.S., N.T.P. (Certified Nutritional Therapy Practitioner) works as an International Media Nutritionist. On this site, she shares her experience and expertise through blogs, videos, recipes, tips and advice, to enhance health and to achieve a longer and healthier life.
Blogs we like from Authentic Self Wellness
4. Embracing Health Blog
Embracing Health Blog is a health blog site founded by naturopath, health and healing mentor, and food coach, Leisa Wheeler.  She shares vital information about health and wellbeing, alternative treatment options, especially on topics like detoxing with foods, and health food for children.
Blogs we like from Embracing Health Blog
5. ND Healthcare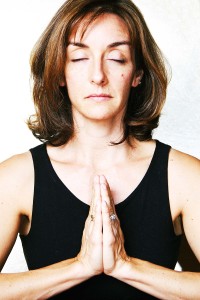 ND Healthcare provides natural health blogs from the naturopathic perspective. They believe that there are many far-reaching benefits of incorporating Naturopathic Medicine into your lifestyle. They feature tips and advice from world renowned experts in natural and alternative health.
Blogs we like from ND Healthcare
Hope you'll benefit from the information presented on these sites, and achieve better health by implementing them into your own life.
We'll be back next week with a list of five more informative sites that offer alternative treatment options, counseling or free information to readers like you who need them and who want to benefit from them. Until next time, stay well, and we'll see you on our next blog. – Thanks for reading!
Sources: Alternative Health Concepts
Related articles and resources: