Hi there! We're back with our Top 5 Alternative Health Sites of the Week. This week, we are continuing with our top 50 alternative health sites countdown, based on Alexa ranking. In our previous issue, our countdown was from site # 45 to site # 41. In this issue we'll highlight sites #40 to site # 36.
Site # 40: Massage Magazine
Massage Magazine is designed for those who wish to become a professional massage therapist or a masseuse. It has some of the best sources for massage news, articles, videos, products, community and more.
If you want to be a professional massage therapist, you can learn about massage laws, best practices, and research on this site. You'll also find resources for education, marketplace, advertisements, insurance information, and also free products.
Articles we like from Massage Magazine
Site# 39: Natural Healers | Find Natural Health Schools and Programs
Natural Healers is a website for learning about natural healing techniques. Although they are not a school, they are dedicated to promoting knowledge of natural healing processes through their blogs and resources. They have information on schools and financial aid for prospective students. They also have several wellness programs such as alternative medicine, holistic medicine, yoga, and much more.
Blogs we like from Natural Healers
Site# 38: Caroline Myss  | Bestseller Author
Caroline Myss  is a bestseller author and renowned speaker in the fields of spirituality, mysticism, energy medicine, human consciousness and the science of medical intuition. In 2003, she established her own educational institution called CMED (Caroline Myss Education). Her goal is to educate students from all over the world on personal development. Her site offers online education, online classes, workshops and resources for her students.  
Blogs we like from Caroline Myss  
Site# 37: Acupressure – the Official Website for Acupressure Points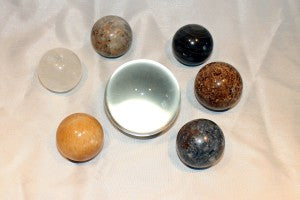 This is the official website for Acupressure points. This is a very useful site for those who want to learn about acupressure therapy, the ancient art of healing using the fingers to gradually press key healing points.  
This site is quite comprehensive; it covers a wide range of resources and products such as books, booklets, DVDs, audio, blogs, articles, home study courses, online training, and much more.
Blogs we like from Acupressure
Site# 36: Breathing Exercises, Techniques and Breathing for Anxiety
Did you know that poor breathing skills can make you sick or sicker? Functional breathing volume is the primary marker for how long you will live. Breathing is a site dedicated to teaching people about benefits of breathing and optimal breathing techniques.
This site provides coaching, resources and products for improving your breathing techniques. It has free newsletter, store, free gifts, articles and research on breathing.
Blogs we like from Breathing
Hope you'll enjoy and benefit from the various sites we have highlighted here. We'll continue with our top 50 alternative health sites countdown in our next issue. Check back with us in our next issue. Until next time stay well and we'll see you on our next issue.
P.S: To learn more about alternative and complementary health care options, please subscribe to our blogs. Got any questions? We will be live on an awesome video chat platform each week called BLAB to answer all your health questions, in real time, so Check us out on BLAB!
Source: Alternative Health Concepts
Related Articles and Resources: