Hello and welcome to another issue of Top 5 Alternative Health Sites of the Week. In this issue we will focus on five more ancient and alternative methods for boosting your health.
As you know, we always highlight sites that inform and educate us about alternative and complementary health. Last week our focus was on alternative health sites that boost our health and immune system. This issue will focus on alternative sites that inform us about ancient and traditional methods of alternative health, such as yoga, ayurveda, meditation, naturopathy, homeopathy, and traditional Chinese medicine.
1. Kripalu Center for Yoga & Alternative Health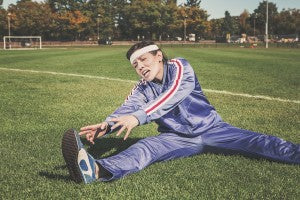 Kripalu Canter for Yoga & Health is a nonprofit educational organization. They are focused on holistic methods of healing body, mind and soul, especially focusing on meditation and yoga. Yoga is a complete lifestyle, and it goes beyond exercises and poses.
Teachers and trainers of this site are passionate about teaching the philosophies of yoga. Their mission is "To empower people and communities to realize their full potential through the transformative wisdom and practice of yoga." You'll find expert instructors, videos and also books and blogs in their online library.
Blogs we like from Kripalu Center for Yoga & Health 
2. VPK by Maharishi Ayurveda  
VPK by Maharishi Ayurveda was founded by Maharishi Mahesh Yogi. In 1959, Maharishi Mahesh Yogi started travelling around the globe, on a quest to revive the practice of a meditation technique known as Transcendental Meditation. Since then, he has helped many people to reduce stress and achieve inner peace through meditation.
The holistic approach of ayurveda is based on complete lifestyle. It focuses on body, mind and soul for treating and boosting health. Your overall health depends on your diet, meditation and exercises, and also discipline. VPK stands for Vata, Pitta and Kapha , the three doshas of Ayurveda that helps you to balance your health. This site has a wide variety of information, blogs, herbal remedies, products, and healthy recipes.
Blogs we like from VPK by Maharishi Ayurveda
3. Sailu's Kitchen – Indian food recipes 
Many of us have learned about ayurveda lifestyle, herbal medicine, and healthy diet. However, finding healthy food that tastes really good can be a challenging task. If you know what to eat and how to prepare some of the ancient healthy dishes and include them in your daily diet, you could surely stay healthy in a delicious way.
Sailu's kitchen is founded and run by Sailaja Gudivada, who is a food enthusiast. Most of her knowledge is acquired by her traditional background and her family background. Her mother and grandmother, who were masters of cooking traditional healthy Indian foods, were two major influences of her life.
She has also included a wide variety of healthy Indian, Chinese, Mexican and Italian recipes on her site, so that you'll never get bored of cooking and eating these super healthy foods.
Blogs we like from Sailu's Kitchen
4. Hen Sen Lifestyle –Traditional Chinese Herbs and Lifestyle
Traditional Chinese Herbal methods are well recognized and effective in boosting overall health and fitness. A lot of Chinese medicines are derived from their ancient knowledge of herbs and spices. Chinese philosophers believe that food and mental strength also play a major role in health and fitness processes.
Hen Sen Lifestyle contains detailed information on what specific herbs to use and how to build confidence. They have helped people live healthy and full lives, simply by improving their lifestyles which includes healthy diet, herbs and mental strength.
Blogs we like from Hen Sen Lifestyle
5. The Homeopathic Coach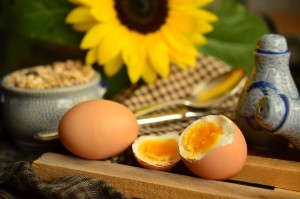 Sam Adkins is the owner of the Homeopathic Coach. She has been a homeopath since 2003, in the UK and Australia. She is also an expert holistic counselor using a Process Oriented Psychology approach.
If you want to learn or are curious about homeopathy, this is definitely a site you should checkout. You'll find very detailed information and courses on homeopathy on this site. She explains different types of homeopathy, homeopathic medicine and treatments for specific symptoms and illnesses, on her site.  She also helps people that aren't local to her by counseling via Skype.
Blogs we like from The Homeopathic Coach
We hope you will benefit from these amazing and informative alternative health sites. Living a healthy lifestyle goes a long way in boosting health and fighting diseases, which modern medicine often fails to achieve. We tend to cure disease by focusing on symptoms rather than focusing on overall health.
Alternative health is all about holistic health that focuses on our body mind and soul, and not just the symptoms.
To boost your health naturally, you'll need a good natural supplement in addition to a healthy lifestyle and diet. Check out this great supplement called BioPro-Plus. It contains bio-identical proteins which we need to boost our immune systems. Our bodies no longer produce these essential proteins after the age of 40, which is why decreasing immune function is common. Check it out today!  
Sources: Alternative Health Concepts
Related articles and resources: