Minestrone soup is a classic combination usually of a tomato base, garlic, beans and veggies. It originated in Rome in 30 AD and included less used ingredients than today, like farro and lard.
Today, minestrone is really the name put on a wide range of variations of the Italian hearty soup including beans, pasta and veggies in a tomato garlic broth. These combined ingredients are both nourishing and packed full of immune boosting nutrients!
Garlic is particularly helpful this time of year, as the weather cools down, the climate transitions and we begin to put our central heat on. All of these transitions challenge our immune systems and garlic can be really helpful in giving us that boost we need to stave off colds and flu.
Garlic helps your body to produce more killer cells, according to Chatelaine.com, giving invading disease less of a chance of taking hold. It is also antiviral, antibacterial and even antifungal, making garlic a powerhouse of pathogen-fighting goodness!
Cooked tomatoes also contain higher levels of the phytochemical, lycopene. This acts as an antioxidant, reducing the risk of heart disease and some types of cancer. According to Livestrong.com, cooking tomatoes for a half hour, increases lycopene levels by 35%.
Click here for printable version of this recipe.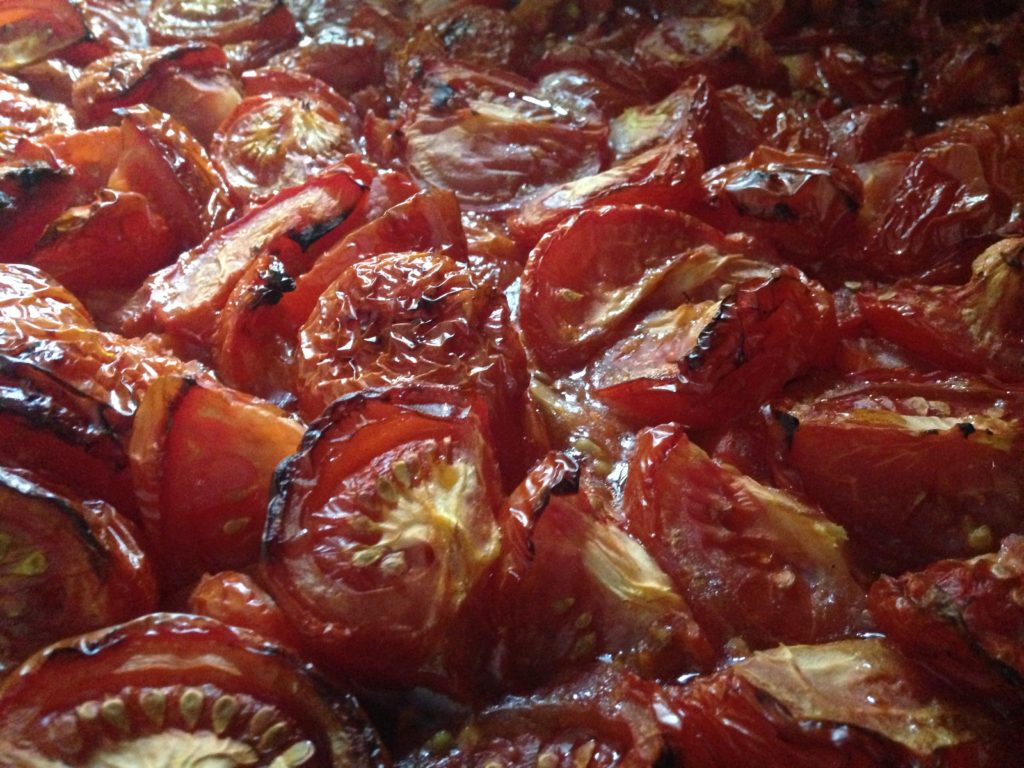 Minestrone Soup Recipe
Ingredients
3 cloves garlic, crushed
1 onion, diced
½ stalk celery, diced
2 carrots, diced
3 large handfuls of spinach, shredded
10 ripe tomatoes (or 1 jar tomato passata)
1 handful of fresh basil leaves, roughly torn
1 cup cooked cannellini beans
2 good vegetable stock cubes
1 cup uncooked quinoa
Sea salt and black pepper to taste
Method
Saute diced onions in a small bit of butter and when almost translucent, add the minced garlic. Don't allow the garlic to darken, as it will become bitter, but just saute gently for a few minutes.
Add in the fresh chopped tomatoes and cook together for 5 minutes. Using a hand blender, zip all the ingredients to create a smooth sauce base. If using passata, it's up to you whether you zip or not, as the mixture will likely be fairly smooth.
Add 3 cups water and vegetable stock cubes and allow them to dissolve. Add in the carrots, celery, beans and quinoa and cook for about 20 minutes. When all are soft, add in the spinach and basil leaves shortly before serving. Feel free to add more water as necessary.
Enjoy with a healthy, high-protein bread!
Click here for printable version of this recipe.
Related Articles
Learn How to Boost Your Immune System
6 Ways to Stay Healthy While Traveling
Get Over Sickness – 7 Things can Make You Feel Better
Garlic & Basil Roasted Eggplant Recipe
6 Ways to Boost Your Immune System and Fight Cold