President & Co-Founder, Alternative Health Concepts®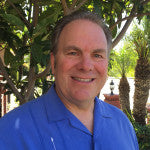 My name is Mike Warren, and I am the President and Co-Founder of Alternative Health Concepts, LLC.
I want to tell you about my greatest passion, which is helping people heal themselves! In the past year I have had two dear friends pass away from this terrible plague called cancer, which is killing 21,918 people every single day worldwide. There has to be a better solution, and that is my NEW PASSION! Seeking out alternative products, treatments, therapies and lifestyles that help the body to heal, and share them with you.
That is what Alternative Health Concepts® is all about, and our unique immune modulating supplement BioPro-Plus™ (human product) and BioEqualizer™ (horse product) is one piece of the puzzle to getting YOU back on the road to wellness.
If you only remember one concept from this bio, remember that "No doctor has ever cured anyone of any disease! The only thing that can CURE disease is YOUR IMMUNE SYSTEM!"
Co-founding Alternative Health Concepts®
I found myself in 2012, looking for something that would both challenge me personally, and at the same time, in some small way help change the world for the better.
My dad, Dr. Herbert Warren, had been using an immune modulating supplement, for the previous 15 years or so. Obviously, I was aware of the product, and had benefited greatly from the product personally. I knew we had a great product that could change the world for the better, and my marketing side started kicking in.
The product I am referring to is BioPro-Plus™/ BioEqualizer™. My dad had been selling it to his friends and as he states, "has given away more product than he has sold!"
I always wanted to get into internet sales of some sort and knew this product had never been marketed properly, so as to get it to the thousands of people who need it most. We formed the company Alternative Health Concepts LLC, and started down the long and twisted road I'll call the internet!
I'm a firm believer that everything happens for a reason and I was never more grateful for having spent a great deal of time in the first few years of business learning all I could about immune system health. Once I fully understood how BioPro-Plus & BioEqualizer worked in the body, I became curious about other factors that influence immune system health and became quite an expert.
Now, to explain my gratitude…
In 2016, my wife was diagnosed with bladder cancer. Like many of you, we were stunned and terrified. One of the great pieces of advice I had gathered in my research was not to panic. We took our time, evaluated our options and took advantage of all that I had learned about naturally fighting cancer. After surgery to remove the tumor, changing her diet, becoming more mindful and taking carefully selected supplements (of course including BioPro-Plus), my wife is doing amazingly well. I'm so proud of her hard work and immensely grateful to see her well again!
Years later, here we are thanks to some great mentors and partners, and of course, my wife whose faith in me has never wavered. Both my dad and mom, who are now our partners, have allowed me to steer the ship in the direction it is going today. Without my wife and parents' support I would not be sharing this with you, for that I am grateful.
My Career
My professional background has been somewhat varied, but always seemed to revolve around sales. When we were first married I was attending college studying accounting, and working the graveyard shift at UPS. I was not very happy at that point of my life. After about a year or so of that grind I got my first break, I like to think of it now as an opportunity.
A friend of my dad's owned a property & casualty insurance brokerage firm. They offered me a position as a producer, which is a glorified name in the insurance industry for a salesman. Anything was better than studying eight hours a day and then going to work for another eight hours in the middle of the night. So I quit school and UPS and started selling insurance. I soon found that I had a knack for sales, and within one year had a book of business that normally takes the average salesman five to ten years to build. I was also one of the youngest at that time to manage that accomplishment, at the ripe old age of 24. The average age of a P&C producer, at that time was 38.
After about four years of selling insurance, my best friend asked me to help him with a packaging company that he was running at the time. Family and friends always come first in my world so I started my second adventure and learned to sell packaging of all sorts. When I started with that company, it was a small brokerage with about 3 million in annual revenue.
Twenty years later, we had reached annual revenues of around 40 million and had become a major manufacturer of corrugated boxes in our market place.
So in 2006, I decided that it was time for me to venture out and start my own packaging brokerage, and proceeded to build that company over the next five years. That packaging company spawned a related company, which was a freight and logistics company, which we ran concurrently. Both were young companies and with the recent recession we decided to sell them and move on.
In 2012, I was looking for something new and a meaningful change…. enter, Alternative Health Concepts®!
My Family Life
I have been married to my wife, my life partner and best friend for 35 years. We have three amazing sons and so far two wonderful grandkids. I have several passions that have made getting through this thing we call life much easier.
A passion that had a huge impact on me and my family was youth sports. Having three sons it was obvious to us that we needed an avenue to harness the energy that three little boys can generate. As soon as they were five years old, we got them involved in soccer and Little League baseball. Then when they got to the age of seven they could play Pop Warner Football. This is where my passion for youth sports took off.
I began as an assistant coach and within two years I was a head coach responsible for 35 little nine year old football players and 35 cheerleaders. That turned into coaching over 17 years and memories to this day I cherish. Every once in a while I will run into a player I coached years ago, now with families of their own, and they address me as "hey coach, what's up". Not many things give me that much satisfaction, to know that in some small way I had an impact on someone's life. I believe that youth sports may be is one of the best things to teach our youth teamwork and what it means to be part of a group for the greater good.
As our boys grew, and were set loose on their journeys, I found another passion that to this day clears my head as well as any meditation session or yoga class could and that is riding my motorcycle. About 12 years ago with the support of my wife, I bought my first Harley Davidson motorcycle. Riding through this beautiful country of ours with the wind in my face and my wife on the back, and a few of my best friends riding along side of us, to me this is what this life is all about!
Thank you for taking the time to read my bio and my hope is that you will join our family and together we can help to HEAL THE WORLD NATURALLY!
Wishing you the best of health,
Mike Warren