CEO Alternative Health Concepts®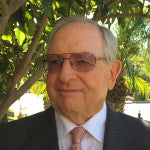 Helping animals and people to attain a better quality of life has been a most satisfying part of my many years as a healthcare practitioner.
More and more the two professions, medical and veterinary, are coming together to solve the many common problems that are consistent within different species. It is so important to increase the immune system so the body can heal itself more efficiently in conjunction with the many patent medicines being used currently.
I am so pleased to have been involved in this project that has had benefits to the physical wellbeing of humans and animals; the one of a kind Cell Mediated Immune Modulator we called BIOPRO-PLUS™ (human product) and BIOPRO ARMOUR™ (horse product).
It has proved to be invaluable to improve the health and restore immune function in almost everyone that follows the protocol.
This product has been my passion for many years because of the lives I have seen it change in ways not dreamt possible at the time.
Many souls that have come to us with the advice from their doctor "I cannot do anything more for you", have seen almost miraculous life changing benefits from BIOPRO-PLUS™ and BIOPRO ARMOUR™ that provided a quality of life beyond their expectations.
This is what drives me to find more ways to utilize this unique supplement to help others enjoy a better quality life.
My Career
My career has been very interesting and rewarding because it has been a great conduit for helping both humans and animals alike.
I have been an Equine Racetrack practitioner since 1962 and have been able to see and implement many changes to improve the health and lives of those I have worked with during this exciting time.
My main focus during these years has been to implement new ideas for the benefit of the racing Thoroughbred horse, which is a magnificent courageous animal. One of my biggest contributions to Equine health was to pioneer the first use of Lasix in thoroughbred racehorses in the late 1960's to curtail bleeding, or EIPH, with monumental success.
It was my pleasure and honor to have been a private veterinarian for the 1978 Triple Crown winner, AFFIRMED, which is by far the best of the many champions I have worked with over the years. As a result of this association I was able to breed in partnership from AFFIRMED a Champion Canadian Turf horse named CHARLY BARLEY, which also was a lot of fun.
We are currently using BIOPRO ARMOUR™ to balance the immune system in horses, and possibly overcome sub-clinical infection, due to stress, and we have been able to alleviate the bleeding problem in 80% of those horses that routinely bleed through the use of Lasix. So the beat goes on, we are still trying to overcome the physics of extreme exertion which causes Pulmonary bleeding with immune modulation using our unique immune supplement.
I also helped to pioneer the development of two other devices which have helped to improve health, the AQUATRED™ underwater treadmill and PEMF machine, along with friend Dave Hand, which is a diagnostic aid and healing device. They have both shown tremendous results and the underwater treadmill is being used today with wonderful success for dogs and humans, as well.
This is just a micro view of what my professional life has meant to me and the many horizons and challenges yet to be conquered, that will make the remainder of life challenging and complete.
My Education
My education consists of a BS and Doctorate from the University Of California at Davis.
My Family Life
My family consists of my eternal companion, Mary, four sons, Michael, David, Jeffrey, and Bradley. We have fifteen grandchildren, and eleven great-grandchildren with one more on the way.
Life is good and families are the reason for living.
Best wishes for a healthy, happy, long life,
Herbert Warren