You can fight disease naturally with nutritious plants. Here we have listed 3 disease fighting plants, which you can actually grow yourself indoors.
Plants are great in so many ways. They are literally life savers. Ancient traditional medicine is almost entirely based on plants. Ancient healers, much like the recent holistic medicine practitioners, recommend a plant-based diet for better health.  Plants are great for providing all the nutrients you need for a strong immune system. They can also fight diseases with their antiseptic properties.
3 Disease Fighting Plants you can grow indoors: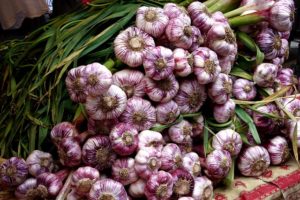 If you can fight to improve your health and fight off disease naturally with plants, why use anything else? Here are 3 disease fighting plants that you can grow yourself indoors.
Generally, all these plants can be grown indoors in a container. Just fill up your containers with potting soil and find a well-lit spot in your house to place them.
Garlic:
Garlic is a well-known spice all around the world. It is an antibacterial, antiparasitic, antifungal, and anti-inflammatory spice that every kitchen must have. Garlic has been known as a medicine in Asia for ages. Ancient Egyptians and Romans also knew about the benefits of garlic.
Therapeutic Power of Garlic:
Garlic is a powerful herbal medicine that has many antiseptic and therapeutic powers. It's also known to help reduce high blood pressure and blood cholesterol, control diabetes, prevent heart disease, help you sleep better, and the list goes on.
Growing Tips:
You can buy garlic seeds from your local farmer or from online sources. Using store bought garlic for indoor farming is probably not a good idea because commercially grown garlic is sprayed and won't grow as plants.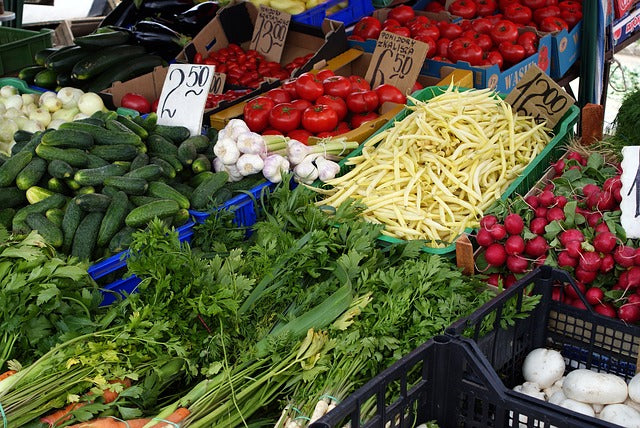 Peppermint:
Peppermint may help prevent several types of cancer including prostate and liver cancer. Mint also helps reduce inflammation, and reduces cold and seasonal allergy symptoms. It also helps with digestion, and it goes well with a number of foods.
Therapeutic Power of Mint:  
Mint is also one of those ancient medicines that has many therapeutic uses. It helps to reduce inflammation and helps soothe and relax muscle cramps. There is a long list of medical uses for mint, including, helping to reduce irritable bowel syndrome, treat fevers, helps with upset stomachs, and inhibiting bacterial growth.
Growing Tips:
Get starter plants and grow them indoors. Make sure you use light potting soil and allow adequate sunlight and water.
Asparagus:
Asparagus is used in many healthy and tasty dishes. It's also a strong natural detoxifier as well as a top anti-inflammatory and disease fighting food. Make it a part of your diet whenever possible.
Therapeutic powers of Asparagus:
Asparagus contains high levels of glutathione, a detoxifying compound. It also helps with common chronic health issues like heart disease, diabetes, and certain types of cancers. 
Growing tips:
Asparagus is a perennial stem and bulb vegetable. They take some patience but are well worth it! You can grow them from 1-year-old plants, and they will be ready for harvest in 3 years. You can grow asparagus outdoors or indoors, all year round, if you have a sunny spot by the window.
Make sure to use deep and long containers to allow them to grow.
Conclusion:
Plants can help you fight disease in many ways. They can supply us with immune boosting nutrients and also help us fight germs and protect against diseases including diabetes, heart disease, and cancer. Many ancient medicines are plant based and have well-known benefits. The best part is, you can easily grow them at home, indoors or outdoors. It's the only way to ensure that you have disease fighting organic food right at home!
P.S: For many of us a healthy lifestyle and diet aren't enough to boost and restore a damaged immune system, and a natural supplement is needed. Learn more about how the bio-identical supplement Bio-Pro Plus works. If you have any health questions, feel free to write to us anytime: support@alternative-health-concepts.com.
Source: Alternative Health Concepts
Related Articles and Resources: