Hello and welcome to another issue of 5 Alternative Health Sites from Trusted Sources. Once again, we have 5 awesome sites from the alternative health realm that show you how to boost your immune system.
A strong immune system can be the most important factor in your health and wellbeing. You can maintain a strong immune system if you lead a healthy life and eat well. However, your immune system can become weak as you age.
As we grow older, we stop producing some of the Thymic Proteins, which are responsible for training the immune system to effectively seek and identify diseased cells. You can boost your overall health to maintain your immune system naturally with a proper diet, exercise and lifestyle changes but immune system supplementation may become necessary.
5 Sites on How to boost your Immune System Naturally
We'll talk more about thymic proteins later on in this article, but first, let's look at 5 websites that show you how to boost your immune system.
1. Health line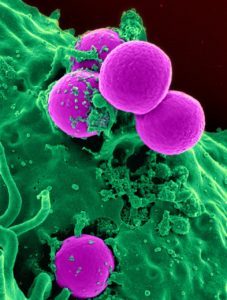 Health Line is a reliable source for health information online. They have an impressive line of writers, editors and also Medical Reviewers and Medical Advisors contributing to their online presence. They care about your wellbeing and so they cover a wide variety of health topics and health tools on this website.
Articles we like from Health line
2. Baseline of Health Foundation:
The Baseline of Health Foundation was founded by a world-leading nutraceutical researcher Jon Barron. He is also editor, publisher, and the author of "Lessons from the Miracle Doctors." This site has a wealth of information on natural health in various formats such as PDF books, audio books, articles, blogs, programs and anti-aging products.
Blogs we like from The Baseline of Health Foundation
3. Inspiyr.com
inspiyr.com is put together by medical professionals, especially by Health, Wellness or Personal Growth Experts. This website promotes products or information from professionals who are willing to generate more money and exposure for their health products.
Articles we like from Inspiyr.com
4. Dr. Axe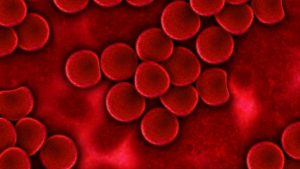 Dr. Axe is a very popular natural health website, owned by Dr, Axe. He is a certified doctor of natural medicine, and he is also a clinical nutritionist and chiropractor. Dr. Axe is passionate about improving people's health with food, and so, he has put together a website packed full of information helping them to do so. He focuses on natural remedies, healthy recipes, and general health and fitness issues.


Articles we like from Dr. Axe
5. Homemade Medicine
Homemade Medicine is run by Charles Silverman N.D. He is passionate about treating people with natural remedies, and so, he designed this website to inform more people about natural remedies and treatments.  He has been running his natural health clinic for 18 years, and believes that everyone deserves a chance to treat themselves with natural remedies.
Articles we like from Homemade Medicine
Hope you enjoyed our selection this week. We encourage you to visit these sites and benefit from their free resources as much as possible. For more information, read our blogs regularly. Also, visit our Facebook page and never miss any of our blogs.
As mentioned earlier, we are going to talk a little bit about bioidentical immune boosting proteins. To boost your immune system, a proper diet and a healthy lifestyle is necessary. However, as we grow older, we may need to supplement our immune system with bio-identical proteins, as your body no longer produces these essential proteins. Click Here to learn more about Bio-Pro Plus with bio identical thymus proteins.
P.S: Got a health question? Join us on our weekly webinars where you may ask any health questions you have. Click here to see our next scheduled webinar.  
Source: Alternative Health Concepts 
Related Articles and Resources: