Hello everyone and welcome to another top 5 alternative health sites of the week. This week we will countdown the top 5 sites in the Breathwork category.
This is our second week with the letter B as we work our way from A – Z in Alternative Health Methods. Last week, our focus was on Biofeedback. This week, our topic is Breathwork, and our countdown is based on quality of the website, as well as Alexa Ranking.
Top 5 Alternative Health Sites in Breathwork Category:
Breathwork consists of various breathing techniques, practices and methods that help to heal several diseases and symptoms through conscious control of breathing.
New age breathing techniques are a result of researches and also an integration of ancient techniques such as Indian Prana Yoga, and Chinese breathing methods. Breathing is meant to influence emotional, mental, and physical state – it's really an interesting new world in the alternative health realm.
Let's gets started!
Site #5: The Holotropic Breathwork Community
The Holotropic Breathwork Community is a colorful site developed by Stanislav Grof, M.D. and Christina Grof. This site has lots of information on Breathwork. This is a membership based site that will help the general public as well as professional practitioners with books, articles and other forms of resources.
Articles we like from The Holotropic Breathwork Community
Site #4: Buteyko Clinic International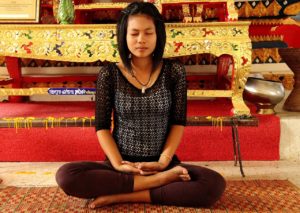 Buteyko Clinic International is based in Ireland, founded by a group of professional in several breathing techniques, and Buteyko Method is one of their specialties. They hold workshops and training courses, and also offer articles, books and DVDs for their visitors.
Articles we like from Buteyko Clinic International
Site #3: Breathwork Europe 
Breathwork Europe is based in Denmark. It's run by a group of professionals in the Breathwork field, who constantly update and post articles on this site, to educate their audience about breathing techniques. This site covers a wide spectrum of knowledge in the Breathwork field.
Articles we like from Breathwork Europe
Site #2: Breath Mastery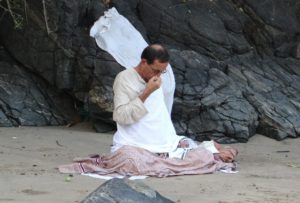 Breath Mastery is another amazing site in the breathing technique field, run by Dan Brulé. Dan has established himself as a world-renowned pioneer in the field of Breathwork. He is a healer and a teacher, and a master of Chi Kung/Qigong (Chinese Medical Breathing Exercises), and of Prana Yoga (Hindu Science of Breathing Techniques).
Articles we like from Breath Mastery
Site #1: Breathing.com
Breathing.com is the winner of our countdown this week. It's also one of the most resourceful sites in this category. This site was developed by Michael Grant White, a licensed massage and bodywork therapist and a certified nutrition consultant. The wealth of knowledge on this site is truly amazing. It has videos, articles, researches, techniques, and plenty of free giveaways.
Articles we like from Breathing.com
Hope you will benefit from these informative sites. We'll be back with another countdown next week, and it'll begin with the letter C. So, don't miss our next set of top 5 alternative health sites. Until next time, keep smiling.
P.S: To ask your health questions, join us live on our next BLAB! Every week we invite an amazing guest to talk about alternative health and we always allow time for your questions!
Source:  Alternative Health Concepts
Related articles and Resources: